At MBNS we mainly use following materials for fabrication:
High Alloy steels alloyed high percentage with of Nickel (2-20%) and Chromium (0,5-18%) specifically elements to develop corrosion resistance or extreme temperature stability
(low) Alloy steels alloyed frequently Chromium-Molybdenum used grades P2, P12, P11, P22, P22L, P21, P21L, P5, P9 and P91
Stainless steels (chromium, chromium-nickel, and chromium-manganese-nickel stainless steel) alloyed with Titanium, Molybdenum, Nobium, according ASTM grades of group SA 240/240M, according SAE designation series 300 (austenitic chromium-nickel stainless steel), 400 (ferritic and martensitic chromium stainless steel)
Nickel alloys (INCOLOY® Alloy 800 H / HT. 1.4876 / 1.4958 / 1.4959. UNS N08810 / UNS N08811)
Carbon steels
FIRED HEATERS, COILS, FIRED EQUIPMENT
refinery and petrochemical heaters, reaction heaters, steam reforming heaters, convection and radiant coils, preheaters, effluent chambers, inlet/outlet manifolds, pigtails, transferlines (TLE, RLOH), etc.
PRESSURE VESSELS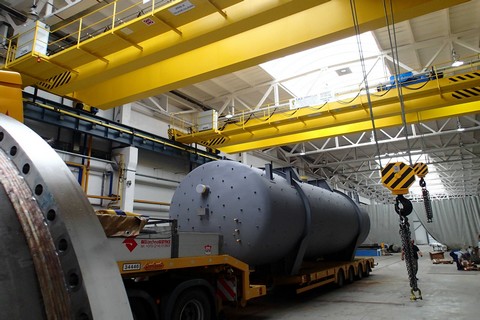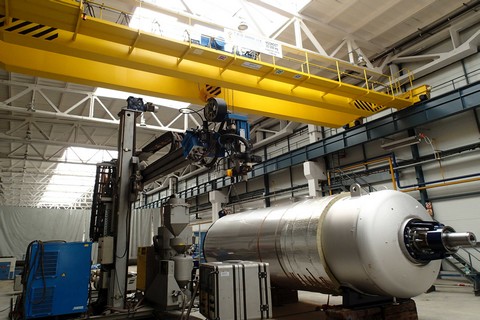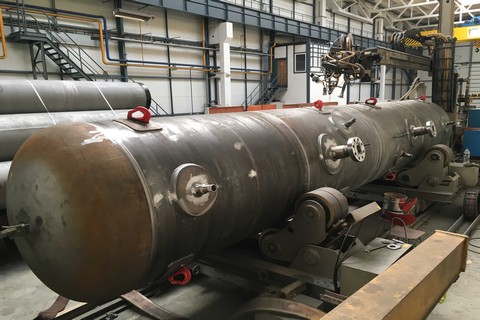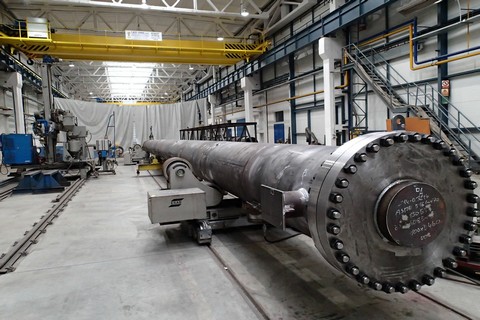 horizontal/vertical with the diameter up to 5,5 m, length of the vessel up to 28 m, and the overall weight of 100 tons/pc
STACKS, AIR PIPING AND FLUE WAY SYSTEMS, DUCTS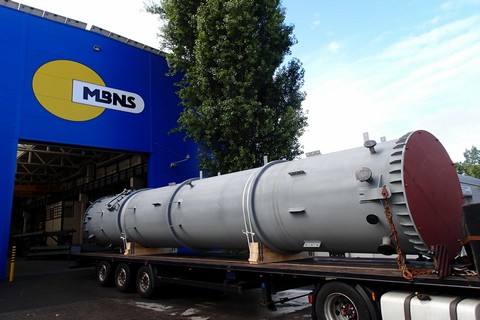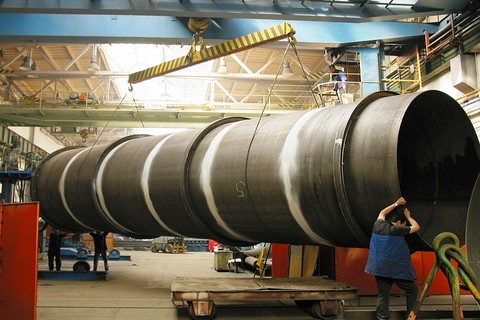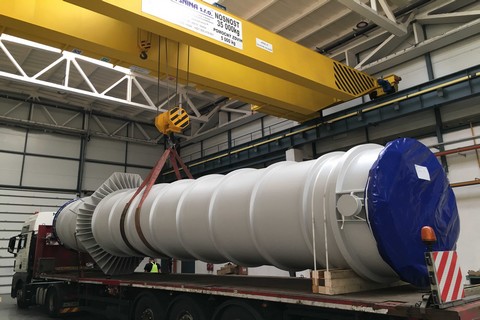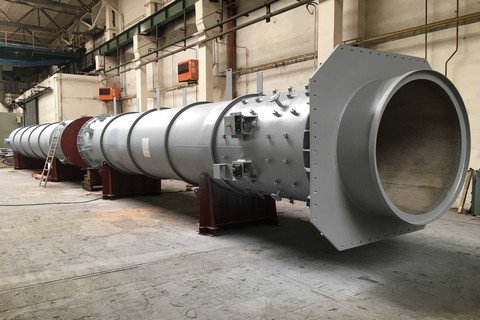 circular, rectangular, transition pieces, registers, transfer lines max. D = 5 500 mm, L = 28 000 mm, 100 000 kg
PIPING AND TUBULAR SYSTEMS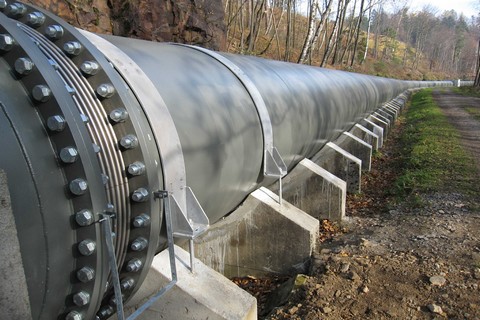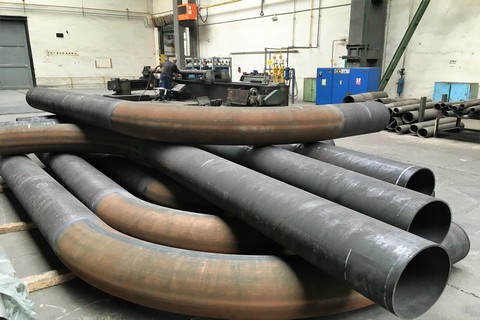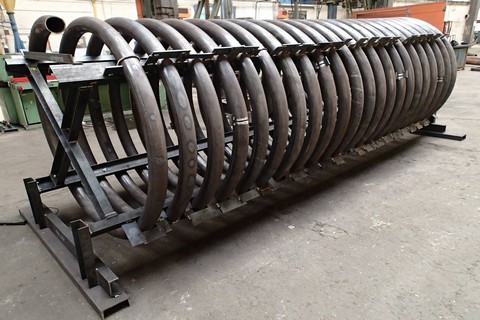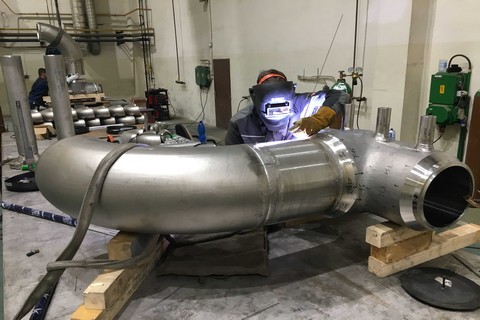 bends, helical coils and spiral systems, piping prefabrication, reductions, connections, crossovers, pipeline assembly etc.
HEAT EXCHANGERS AND TUBE BUNDLES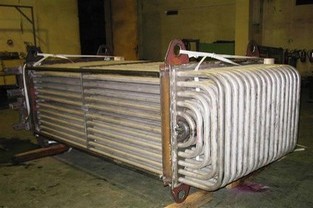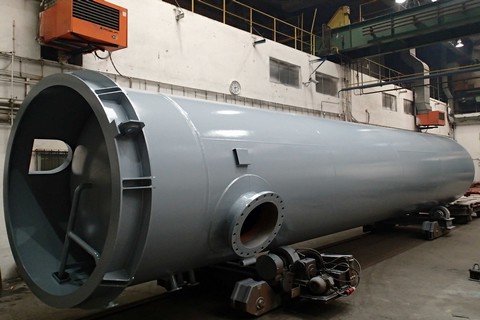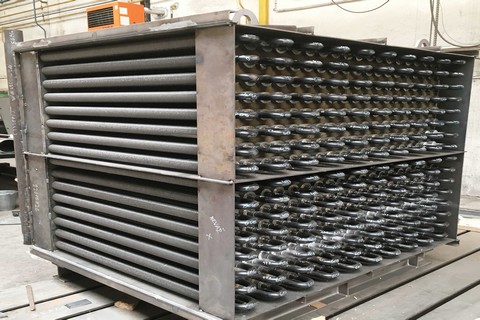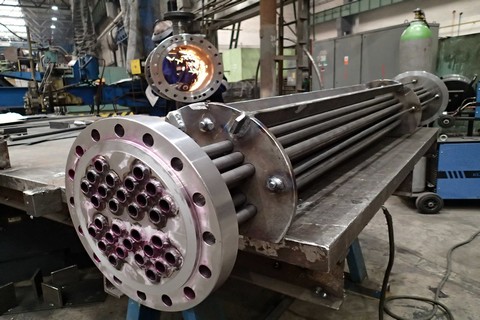 for processes in the power, chemical and petrochemical industries; with fixed tube plates, with floating heads, hairpin, tube bundles
TECHNOLOGICAL STEEL CONSTRUCTIONS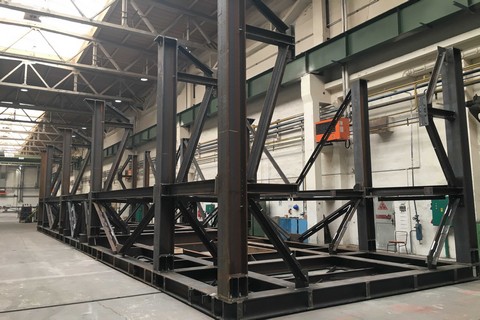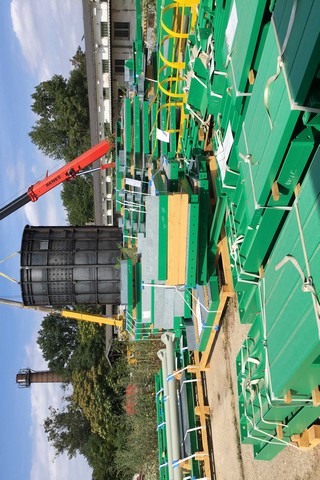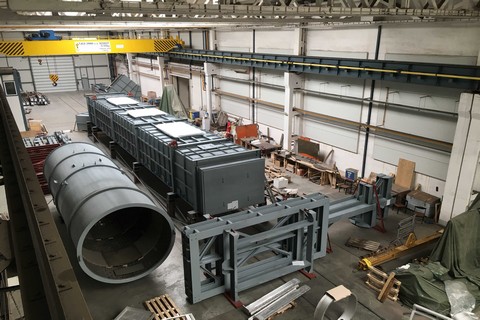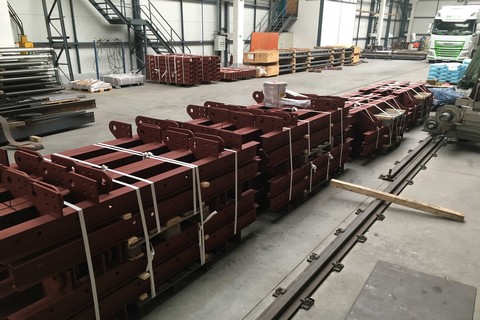 service platforms, tubular bridges, staircases, buttresses etc.; deliveries in transportable batches
REACTORS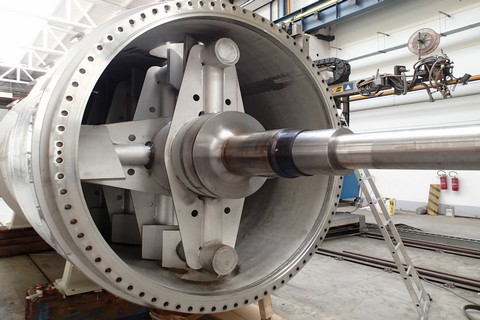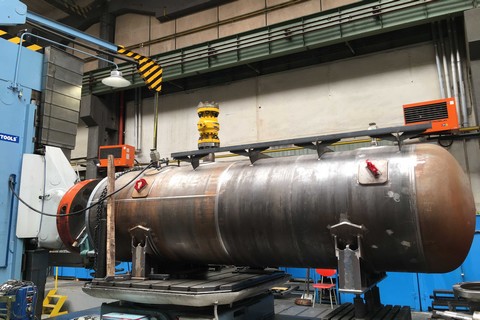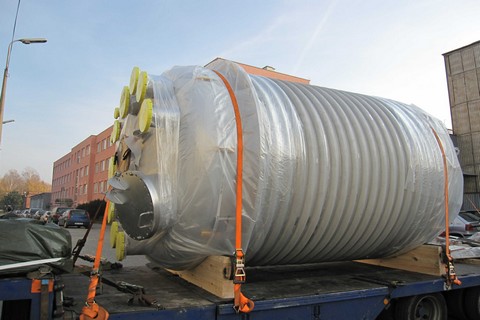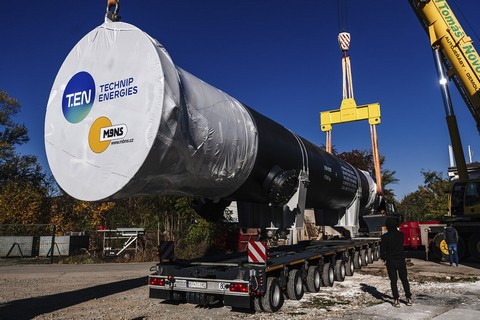 for processes in the power, chemical and petrochemical industries; reforming, hydrogenic, tubular
NON-PRESSURE VESSELS, STORAGE RESERVOIRS AND SUPPLY TANKS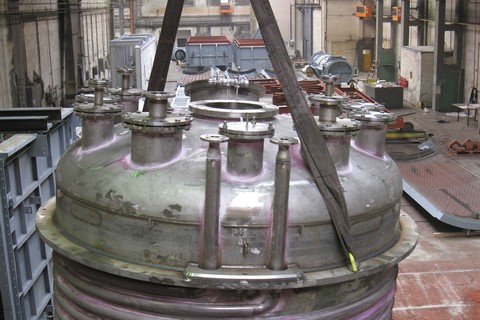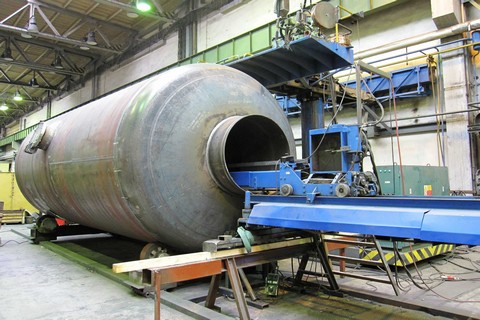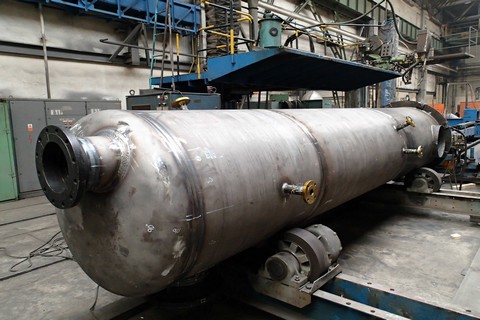 for processes in the power, chemical and petrochemical industries
horizontal/vertical with surface platforms, with agitators, duplicator, etc
WELDMENTS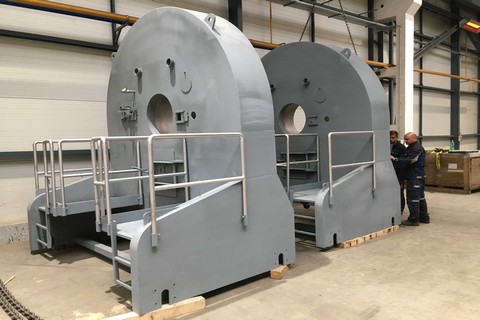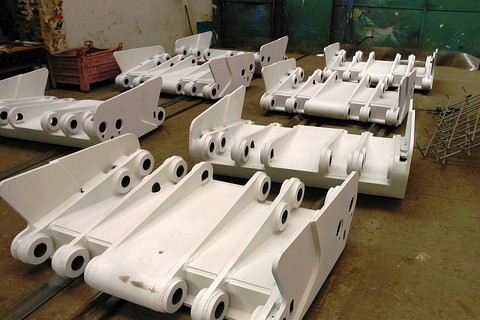 stands, beds, machine frames and fittings, machining of the large pieces, heat treatment, weight up to 100 tons/pc
COLUMNS
for processes in the power, chemical, petrochemical industries; storey columns, filling up columns to the diameter od 5,5 m and the weight of 100 tons/pc